Javier Murcia Requena

Javier Murcia Requena
Javier Murcia was born in Cartagena (spain). When he was a little boy he used to snorkel during the summer holiday developing a great interest in the sea and its creatures. An interest which became a passion when he started scuba diving and taking underwater photographs. His work as a naturalist and a photographer is focused on marine and freshwater fauna.
His photographs have been published in books, posters, calendars and leaflets by ecologist organizations and are shown in museums and exhibitions. Murcia collaborates on regional and national publications about nature and marine biology. He has collaborated with GEO and National geographic.
Javier Murcia is the author of the first "Guide on Marine Flora and Fauna of the Mar Menor", "Life under the Mediterranean sea" and "A Submarine Journey around Cartagena Harbour". He is co-author of the interactive book "The Green Wood: Posidonia oceanica" and "Our Submarine Veins". He has recently published three books on the marine fauna of the Mediterranean Sea: Mar Menor: A magic lagoon, singular species of the Mar Menor: the seahorse and Posidonia oceanica: meadows of life.
He has received several national and international awards on photography including: GDT (European Wildlife Photographer of the Year), UPY (Underwater photographer of the year), Montphoto, Asferico, Fotocam, Nature photographer of the year, Navara, Magical nature, Nature best, Siena International Photo Awards, Memorial maría Luisa Photo contest, Photomontier, etc.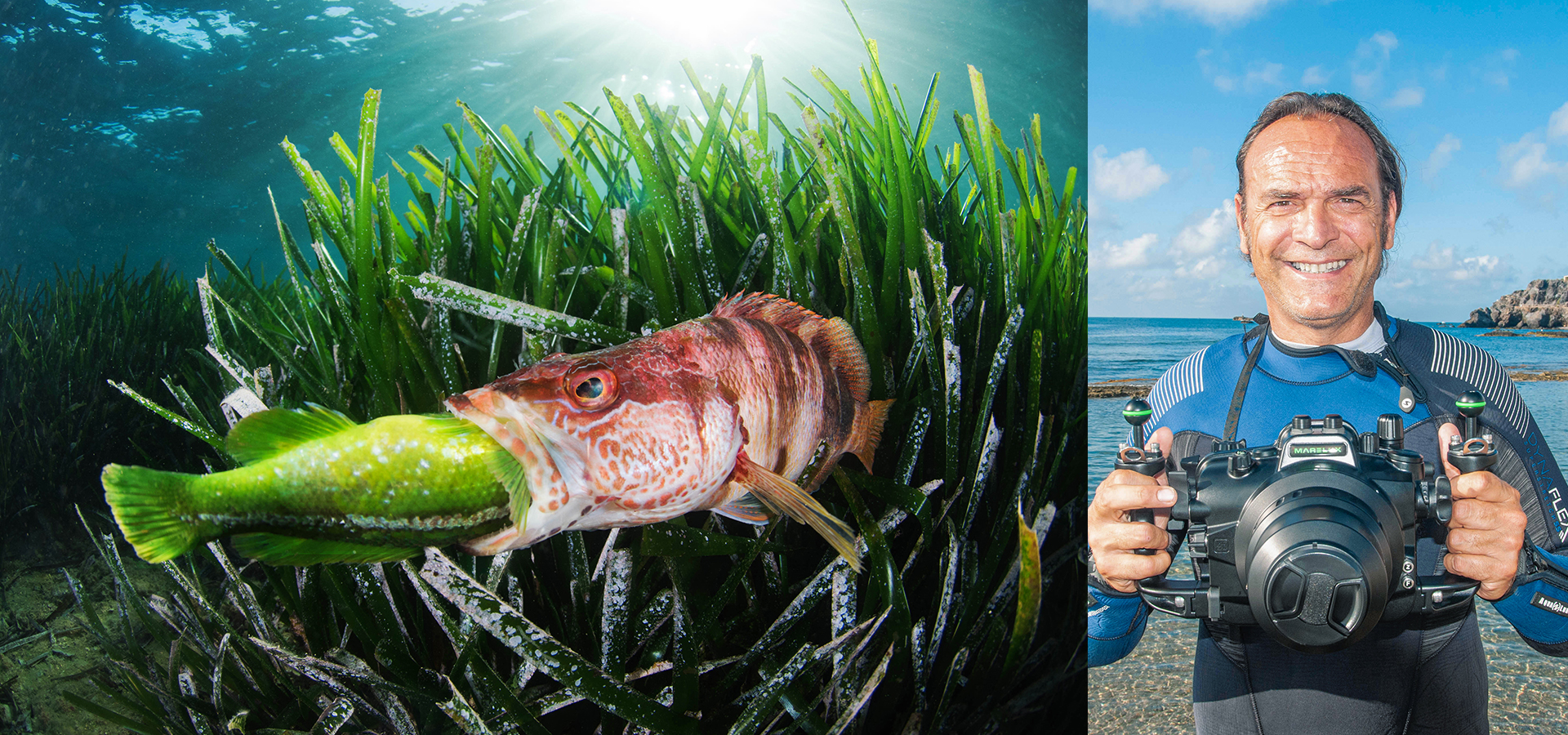 Website: www.javiermurcia.es
Facebook: https://www.facebook.com/javier.murciarequena
Instagram: https://www.instagram.com/javier_murcia_requena/?hl=es