Kate Jonker
Kate Jonker is an award-winning underwater photographer and writer based in Cape Town, South Africa.
Kate's passion lies with sharing her love of the ocean and her underwater experiences with others through photography and storytelling.
She is a regular contributor to many publications and has been featured in Underwater Photography Magazine, Dive Magazine, WetPixel, X-Ray Dive Magazine, ScubaShooters, EZDIVE, DivePhotoGuide and Triton Magazine.
Kate has been placed in local and international underwater photography competitions and has served as a judge on underwater photography competitions, including DEEP Indonesia.
Passionate about sharing the beauty of the underwater world with others, Kate has presented many talks about the underwater world and underwater photography. Her numerous interviews have included being a guest on WetPixel live with Adam Hanlon, on the of Light YouTube channel, and being featured as a person of inspiration by Beautiful News.
Enthusiastic about helping divers create beautiful underwater images, Kate also teaches underwater photography through her in-person and online workshops and offers one-on-one coaching sessions. She also has an Instagram account @Kate_UnderwaterPhotoCoach where she shares regular tips and advice with underwater photographers.
Kate and her husband Deon Jonker own and run a dive centre, Indigo Scuba in Gordon's Bay just outside Cape Town. It is here that Kate works as a guide for underwater photographers, underwater photography coach and dive boat skipper – and where most of her beautiful macro underwater photos are taken.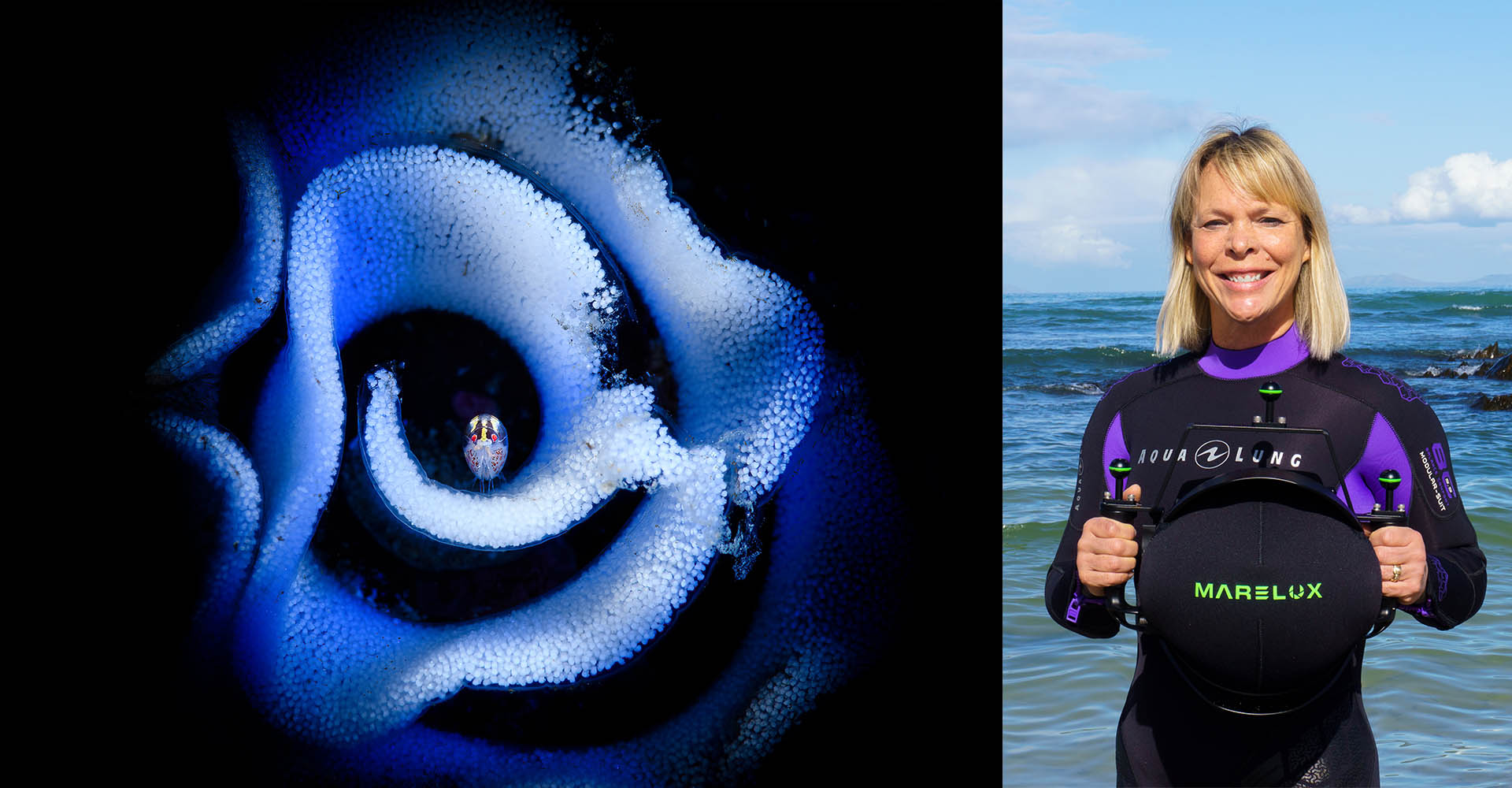 Website: www.katejonker.com
Facebook: https://www.facebook.com/KateAJonker