Olivier Martinoo

Olivier Martinoo
Olivier Martinez aka Martinoo, is French professional diver and underwater photographer passioned by Macro & Super-Macro he lives in SE-Asia for 19 years. Philippines, Thailand & Indonesia are his favorites playground. Olivier has long & different experiences in the dive industry in many countries:Liveaboard Tour Leader, UW videographer, PADI instructor, video teacher and from the last 12 years manager of a well know dive travel agency.
In 2016 when he lives in Philippine, he has the chance to meet some of the best UW Macro photo specialist, this people give to him the passion of"artistic" oriented pictures and teach him the basic rules.Since that time, he spends most of this time on tiny critters hunting in the best
macro-Mecca dive sites. Influenced by many creative UW photographer's friends, his unique style is a mix between creative lighting, dark & moody photography, and basic captures.
Olivier's pictures have been awarded the last 3 years in several national &international competition: SEA, Ocean Geographic (Emerging photographer of the years 2021 & 22) and will be finalist on many others.
Olivier is really an emerging photographer is final goal is exposed to the peoples the beauty and fragility of the underwater hidden critters, to make them want to protect these fragile ecosystems.
Olivier is also an FT artist and use those new technologies to fund some upcoming conservation projects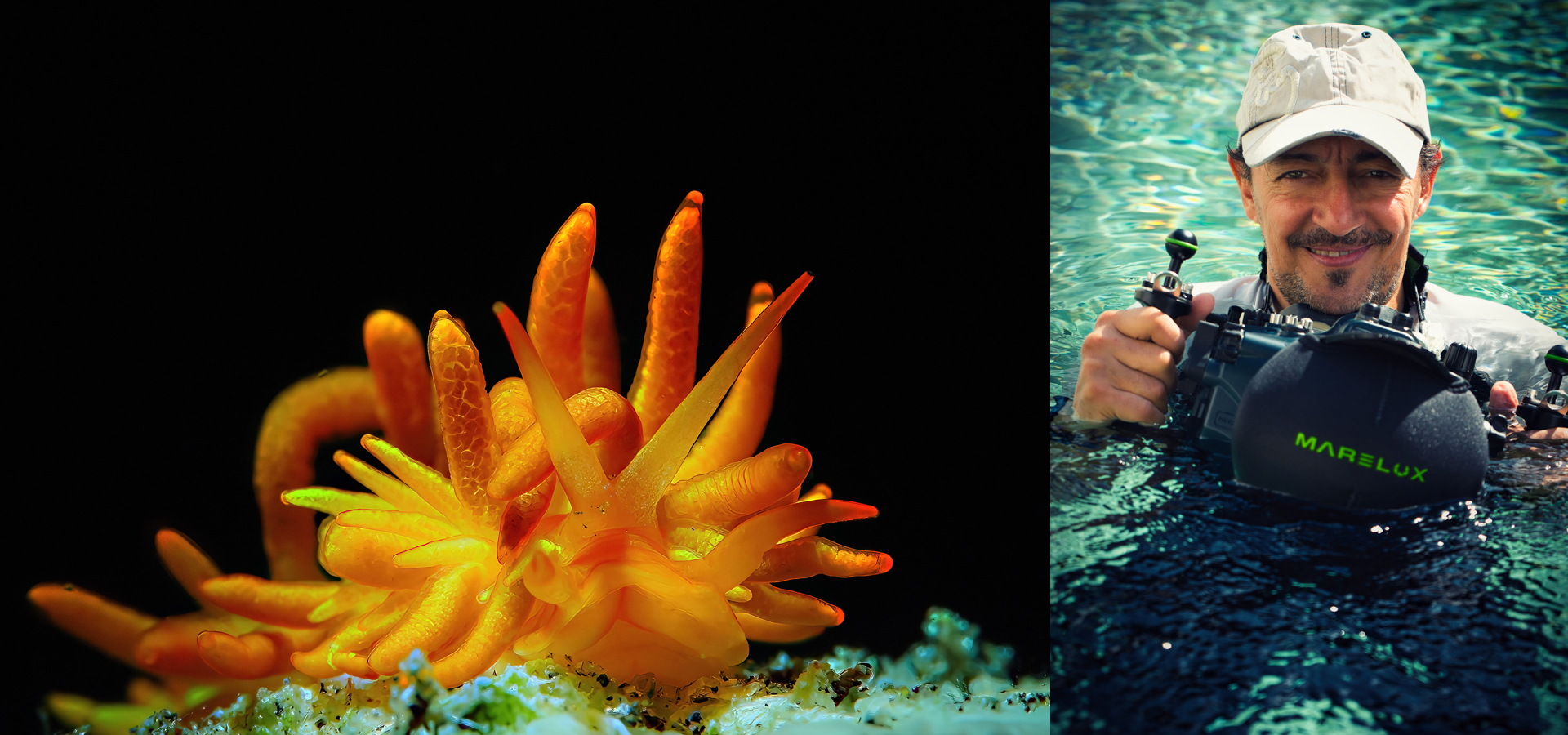 Website: www.martinoo.com
Facebook: www.facebook.com/MartinooDive
Instagram: www.instagram.com/martinoo.asiaqua/